The Committee meets every Thursday morning to provide feedback from the student body to the leaders of Athena. This can be anything from improving the daily lives of students to organising charity events to working with the lower school students.


Charlotte
I am a Year 12 student studying at the Athena Sixth Form College and I am autistic. 
At the Sixth Form I am studying Psychology, Sociology and Health & Social Care. They are 3 really amazing and interesting subjects and the teachers are very nice, helpful and supporting as are all of the staff and Athena team. My favourite subject is Psychology because it's so interesting to learn about the brain and the way people think and behave.
 
Tae
At Athena I study criminology, psychology, and PE. After sixth form I'm planning to go to university to study sports coaching and development, and to carry on coaching gymnastics. I wanted to join the Student Executive to help the sixth become one community and to have some fun activities alongside learning.


Hannah
I am currently studying psychology, sociology and health and social care.  When I leave Athena I hope to do a gap year and then go to university to either do Occupational Therapy or Social Work. I wanted to be on the committee to give the students a voice and let them have a say in what they want to do within the school, this is also something quite out of my comfort zone and I feel like it's the right step to take to push myself.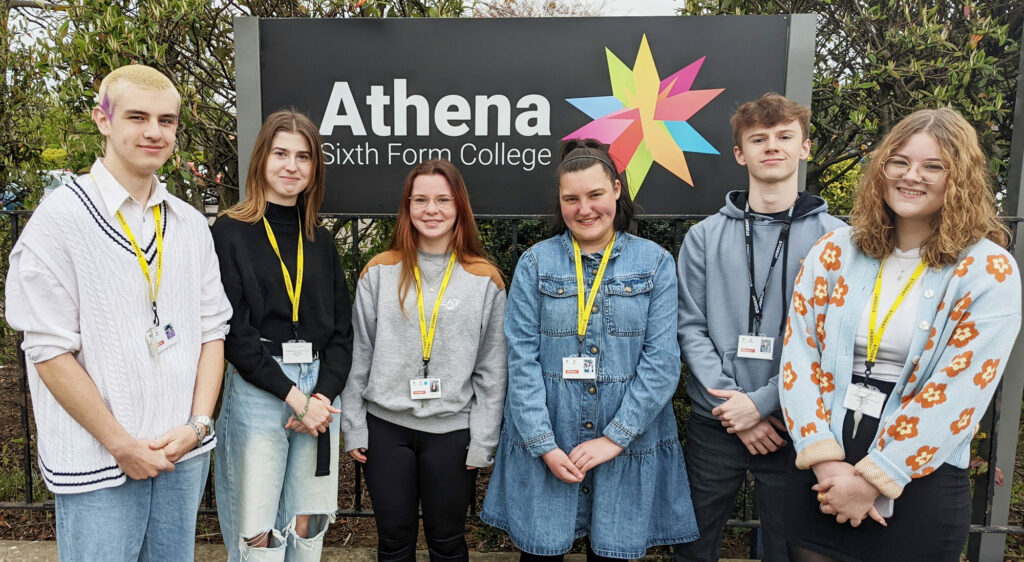 Taylah
I'm studying Psychology, Sociology, and Criminology. After sixth form I'm planning to go to university and study Forensic Psychology, and to carry this on into work. I wanted to join the committee as I wanted to be a part of the community at school and put forward ideas on what we can do to make the sixth form a more supportive place and beneficial to the surrounding area.


Sam
I am a Year 12 student here at Athena 6th form studying Criminology, Economics and Psychology. After graduating, I plan to take an Economics and Politics course at university. I joined this committee to work towards giving extra activities and opportunities to the student body.


George
I study Psychology, Sociology and Politics. After sixth form I would like to go to university and study Political Science. I joined the student executive because I want to make a change for students at Athena.