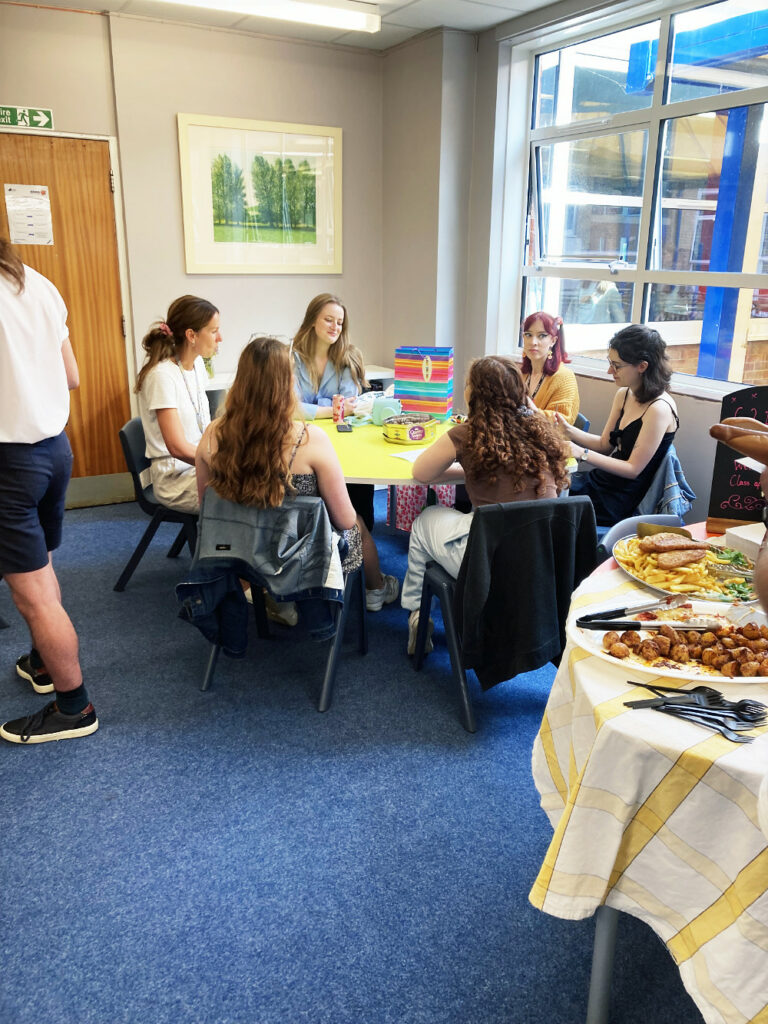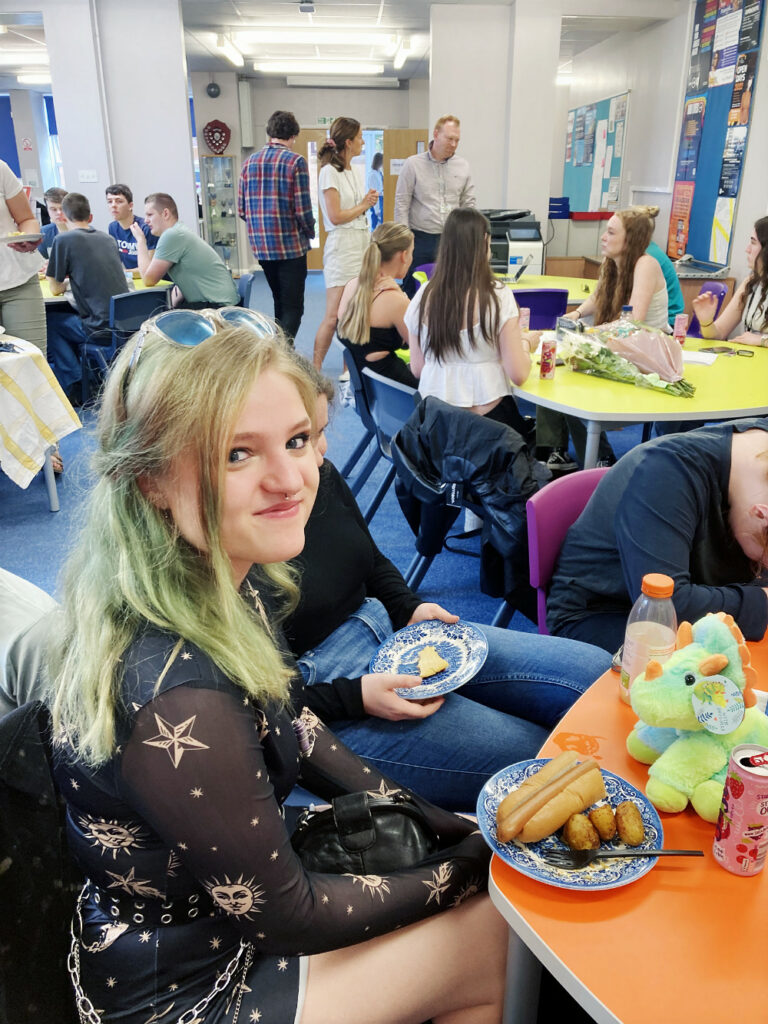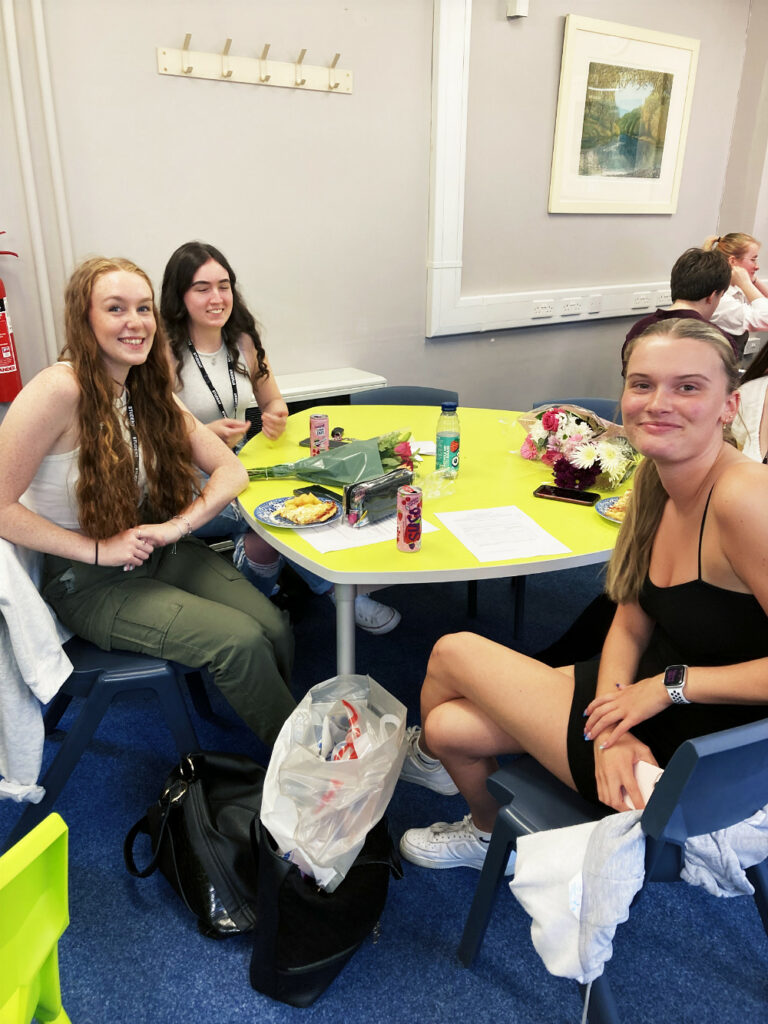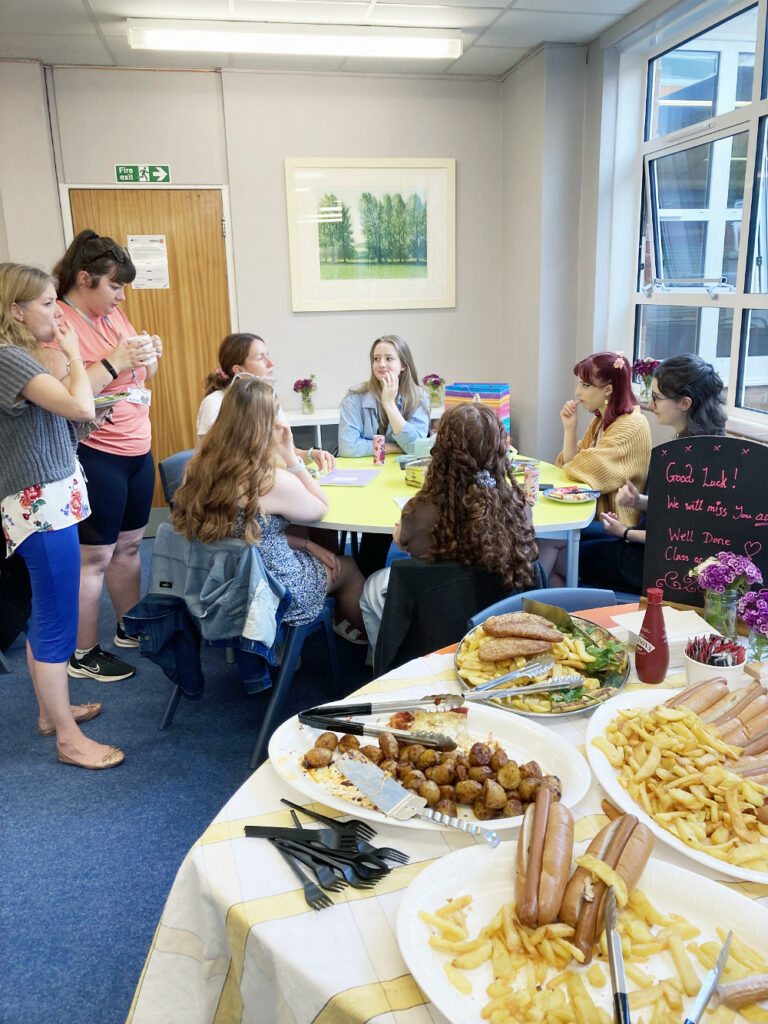 On 24th June Athena said goodbye to the year 13s.  The year group enjoyed a lunch party in the Athena space with music and laughter.  The staff were overwhelmed with the gifts students had purchased for them, showing how kind and caring the students of Athena really are.
It was a lovely atmosphere and staff and students enjoyed the food and speeches.  Mrs Hudson spoke about the journey that this year group have been on…including starting their sixth form experience in a global pandemic and having to adapt to new ways of remote learning.  Despite this, the year group continued to smile and to work with resilience and positivity.  Mrs Daw shared a poem she had written about the students, much to their amusement.
We wish the students all the best for the future.  They are always welcome to come back and tell us about their successes in the future.