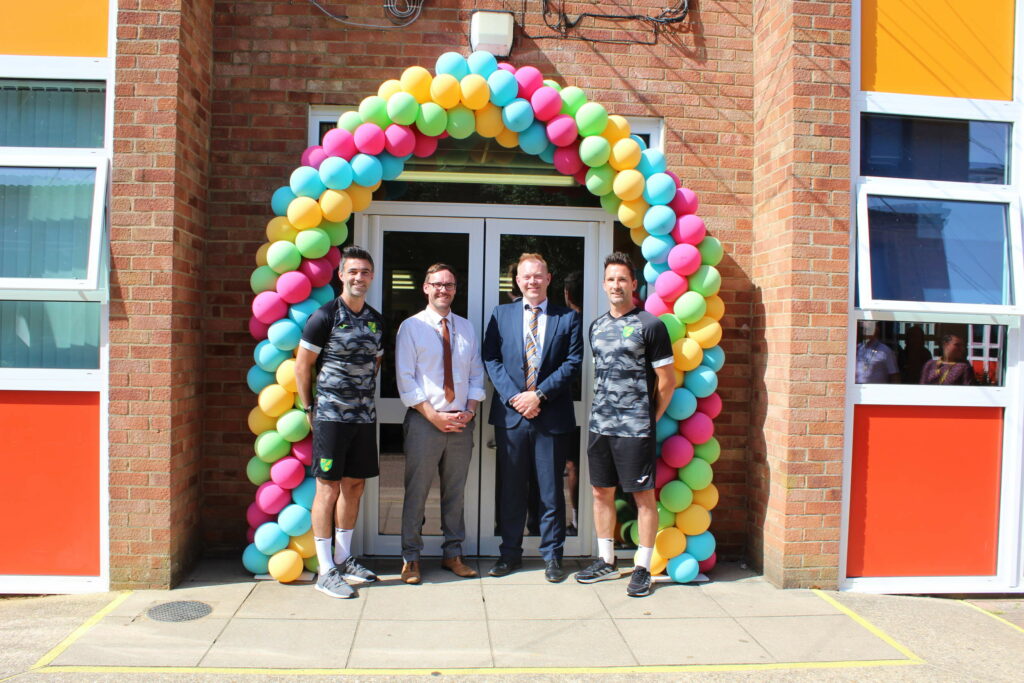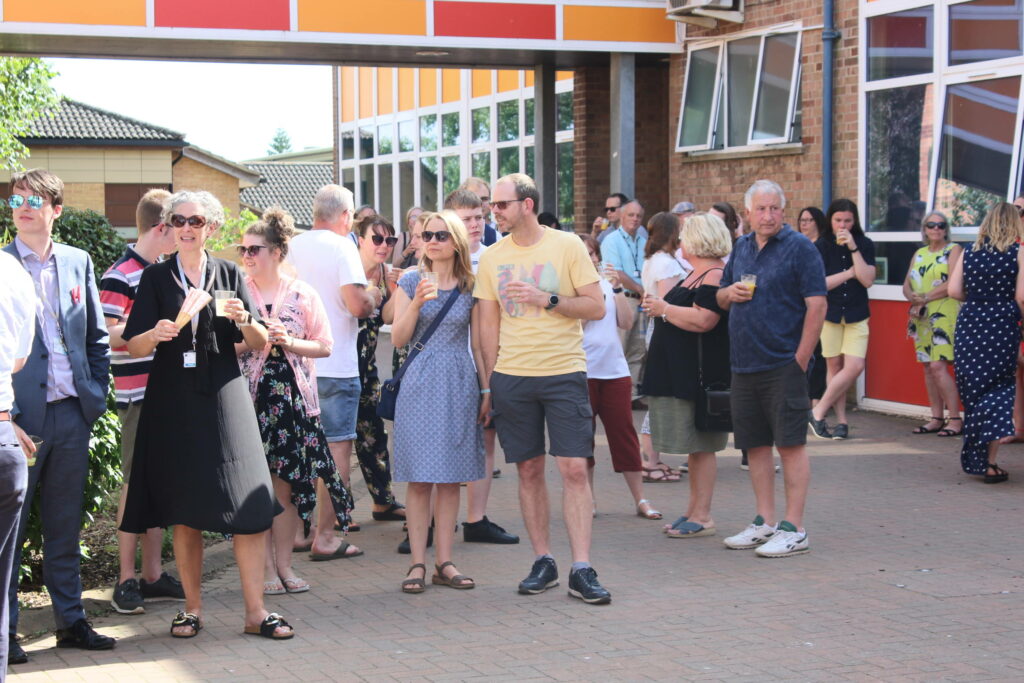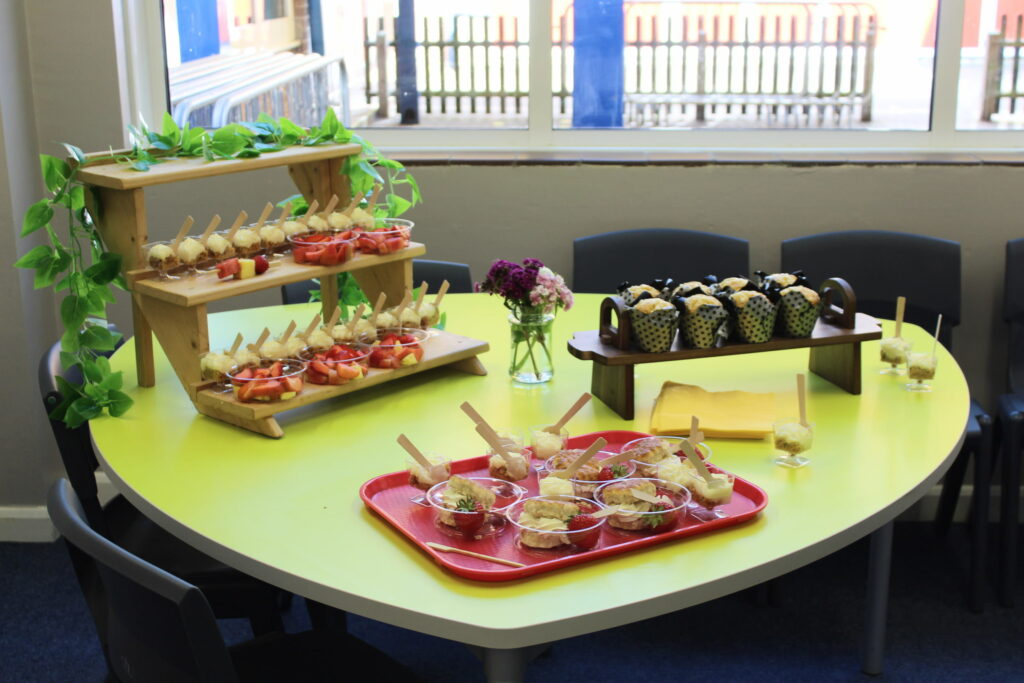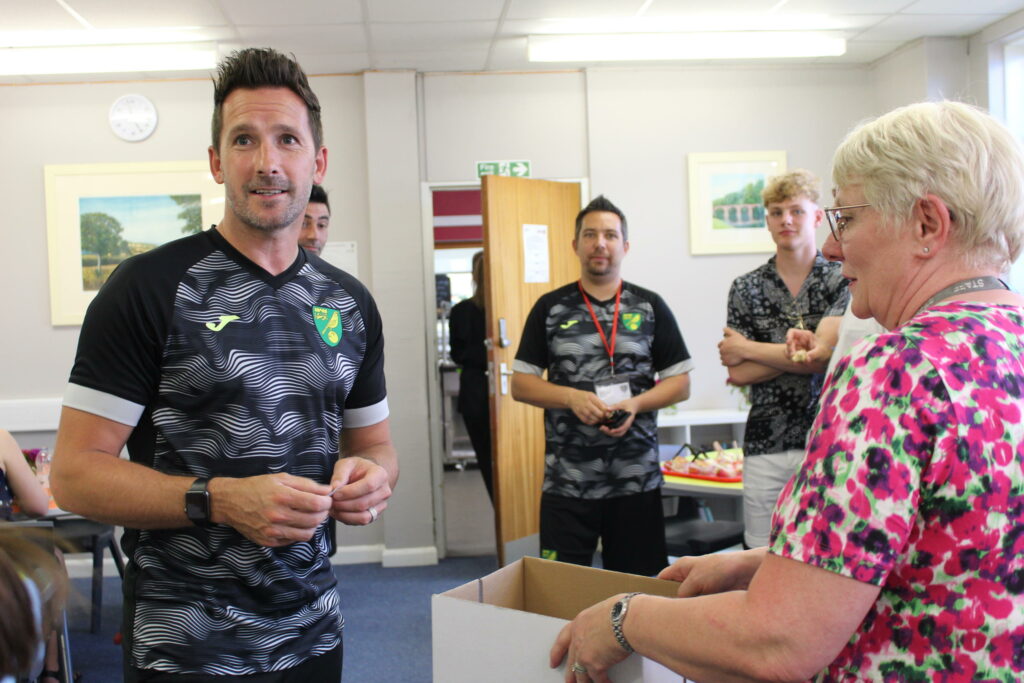 Athena has now officially relocated to the Bexwell site and this was celebrated in style at out Grand Opening event on 17th June.
The event was the hottest ticket in town (literally!) and 80 guests basked in the sunshine while listening to the band play outside the Athena block.  The ribbon was then cut and guests moved into the new space to enjoy nibbles, canapes and mocktails.  The speeches recognised the new start for Athena and acknowledged that the future of Athena, as part of the Bexwell community, is very bright.  There is no doubt that the  quality of education for the Athena students is excellent and they can now function as leaders and role models at DMA.  Guests also heard from Year 12 student, Charlotte Nunn, who spoke about the  new Athena space and the support she is receiving from the Athena staff.
We were very fortunate to be joined by Norwich City Football Club legends Adam Drury and Simon Lappin.  They attended, along with Stevie Bramble, to recognise the new relationship with the NCFC Communtity Foundation, with the first cohort of students joining us in September.  The footballers helped to cut the ribbon, posed for photos and helped to draw out the raffle tickets.
The raffle raised £430 for Papyrus, the person's suicide prevention charity, and we thank the  local businesses who donated prizes.  We would also like to thank the music department for providing the entertainment, the site team and cleaners for helping us to put on the event and the catering team for the sophisticated food and drink.  However, the most important thankyou is for those who attended the event and supported us in launching our  new space.