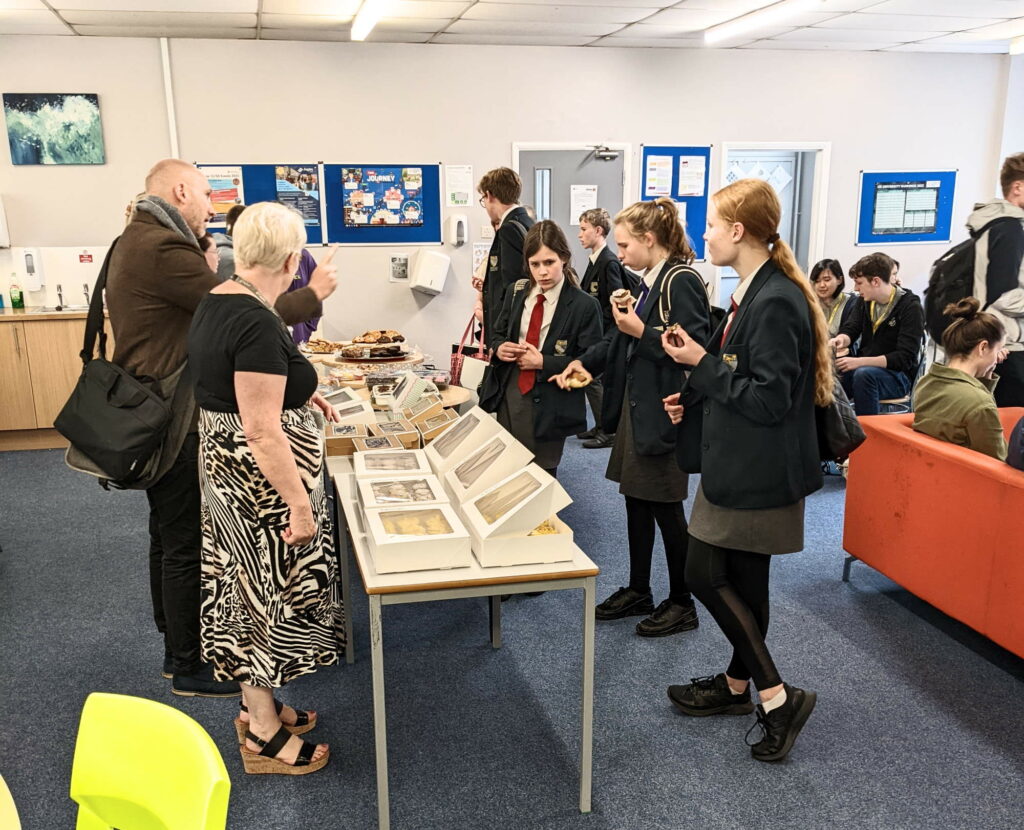 The bake sale on Thursday was a massive achievement raising £180.  Half of this money is going towards the charity chosen by the students of Athena: Papyrus, and the other half to Athena funds 
We had a wide variety of baked goods, ranging from cookies to rocky road. We had so many donations we had to have another sale the following day to sell them all!  
Students and staff who bought from the sale have said that they thoroughly enjoyed their treats, which can be shown through the fact we sold out of many cakes and cookies 
We would like to thank everybody who gave money and helped participate in the bake sale as we would not have been able to do it without you! 
Report by Taylah H, Year 12 Athena student